BISE Lahore Board 9th class math guess paper 2017 for Urdu, English medium students has prepared by our highly qualified and well experienced professors. These guess papers are containing on all important questions which had revised in previous term and most expected in this term also. Some of new questions are also added in these guess papers as according to our professor's prediction these questions are most probably expected to draw in paper this year. So all those candidates who want to secure 100% marks in their math paper 2017 are suggested and advised that you must download and prepare your paper from these guess papers. Well candidates before download math guess papers 2017; I would like to convey some common methods to make your preparation well in your math's paper. Mathematics is a practical subject and it requires practice as much as you can. You should practice single method or formula trice as if you done so your performance will be perfect during your paper. But in other case if you even have prepared your complete book or these guess papers but not practiced well you will find difficulties to attempt your paper. So if you want to secure good marks and want to safe from misconducts then download our Lahore Board math guess papers 2017 and practice your paper from all these important questions.
9th Class Math Guess Paper 2017 Lahore Board Urdu, English Medium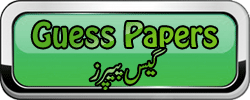 I again repeating that these are just guess papers but not confirm paper so you must prepare your paper from your book. It is so that you can attempt your paper in full confidence. but in case you dont have good preparation in your paper then you just have to prepare these guess paper as if your luck will be good you can pass in this paper. further ask your question via comment box below.